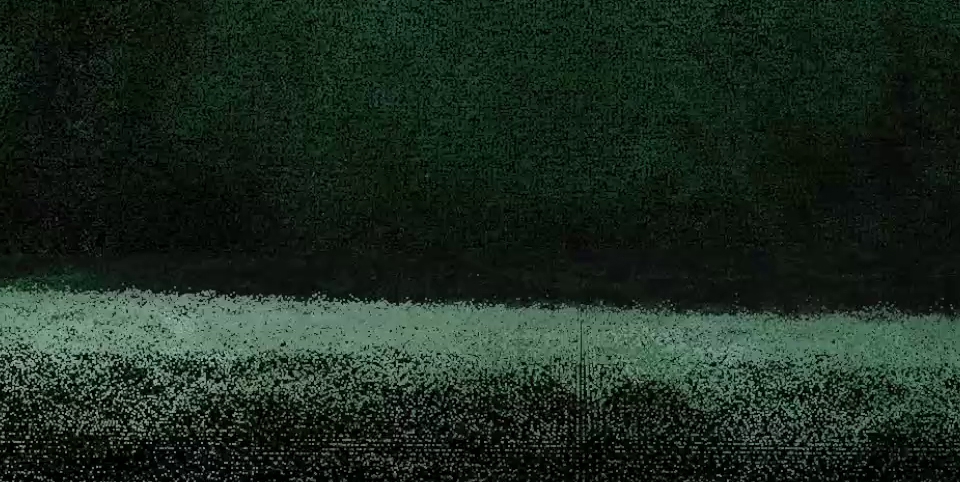 Ghostology IV Synod of Cloud
Instructor: Prof. Zilvinas Lilas (ZKM / Germany)
Ghostology IV Synod of Cloud: introducing creation of 360-degree environment with "point cloud" laser scanning technologies
Theme: workshop on advancement of non-optical recording, multi-perspective and dislocated narration.
Technologies (hardware): Leica BLK 360 scanner, Perception Neuron Motion Capture System
Technologies (software): RecapPro, MotionBuilder, Meshlab, CloudCompare, Autodesk 3D software(s).
Workshop description: The key concept of this workshop is to establish a new methodology of documentary articulation within what is understood as cinematic syntax where giveness or seeming objectivity of optical recording (camera), is to be actively challenged by the other means of image or data collection.
Laser scanning and photogrammetry are being in active use for about a decade now, already making a direct impact on contemporary digital aesthetics (point cloud). However laser scanning technique is being primarily seen and utilized as 360 degrees photography, when in fact it is an sequential act akin to the spin of the the beam of the lighthouse. Instead of following a narrowly prescribed path, scanning could and perhaps should be approached as real-time performance employing techniques and vocabulary of modern theatre and thus departing from already exhausted standard modes of engagement with machine.
Also, for the most part, the very scanning itself is being done passively, following tradition of the classical landscape photography, mounting apparatus on a tripod and allowing to unrestrictedly perform its prescribed task. The tactical goal of the workshop is to find an active physical engagement with an act of scanning by hiding from the beam or slowly moving together with it and also redirecting scanning beam with mirrors, bending laser beam with lenses, rotating the scanner during the act of scanning and etc. Real-time choreographic engagement with the scanner is what we will be aiming at thorough this workshop, continuing in the tradition of neo-luddite resistance, critical rethinking of our relationship with technology and opening new passages of escape from hierarchies disguised as claims to normalcy.
Biography
Zilvinas Lilas is a professor of 3D at the Academy of Media Arts Cologne. In 1991 he received a Diploma of Artist from the Vilnius Academy of Arts majoring in Painting. In 2004 he completed his Graduate Studies at the Ohio State University and was awarded a Master of Fine Arts in 3D animation and painting.
Throughout his professional career Prof. Lilas served multiple positions ranging from Interactive Interface Designer to Chief Artist and a Technical Director for a number of start-up as well as internationally renowned companies such as Walt Disney Studios, Oddworld Inhabitants, Metrolight Studios, Artist's Inc., Eisenhower National Clearinghouse for Mathematics and Science Education, Wexner Center for the Arts and etc., and worked on a handful of animated feature films, games, publications and television projects including Treasure Planet, Chicken Little, Munch's Odyssey. Siegfried and Roy and others. His research interest include interactive art and design, simulated environments and scenarios, identity and technology and was involved with number of research projects such as Distance Learning project sponsored by the Battelle Endowment for Technology and Human Affairs (USA), Interaccess project supported by the Wexner Centre for the Arts, Art and Ecology project among others.
Zilvinas Lilas is a recipient of a Fellowship and Artist in Residency Award from the Banff Centre for the Arts, Banff (Canada) 1993, The Fergus-Gilmore Award, 1994, Soros Foundation Travel Grant 1994, Scholarship from the School of the Art Institute of Chicago 1991, among others.
Outside of his immediate academic appointment, Prof. Lilas is actively involved with organisational and curatorial tasks.